Cornish Stays

Luxury Cottages in Cornwall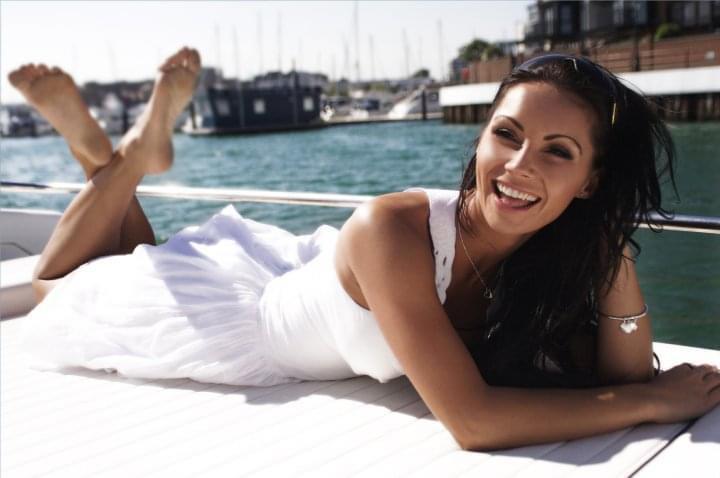 The idea of staying in luxury holiday cottages when visiting Cornwall has been around for years. However to Joey and Charlotte, the idea of having luxury holiday cottages as a standard in Cornwall, is one they wanted to do well. At Cornish Stays, Joey and Charlotte believe that every visiting family, friend group and couple should have nothing less than luxury accommodation when visiting Cornwall and the ethos of their brand is built upon this. The entrepreneurial couple have for many years built a reputation on providing an exceptional service and the  quality of their accommodation is second to none. Read more about how the dream of offering luxury cottages in Cornwall, became a reality with Cornish Stays.
The Journey to Cornish Stays' Luxury Cottages in Cornwall
Charlottes story
Charlotte spent her childhood growing up in a little village called Ponsanooth in Cornwall, where she attended a lovely little Primary School called Kennall Vale. The school encouraged Charlotte to work hard and keep her head down, which led to her being awarded a Scholarship to study at Truro High School for Girls, where she completed her GCSE's and A Levels.
From the age of 16, Charlotte became a successful model, featuring in many National newspapers and magazines, hosting her own MTV Music Show, and completing in Global Beauty Pageants.
Alongside her modelling career, and sharing her weeks between Truro and London, Charlotte studied at Plymouth University where she gained a degree in Business Administration and Marketing. This aided the creation of her online retail business, importing and selling shoes from China, to round the world.
She went on to win the FHM High Street Honey's modelling competition, which earned her a modelling contract and prize sum, which she invested in her first property renovation in Cornwall.
Charlotte met Joey in a nightclub in London in 2009 – And this is where the whirlwind began.
Joey's story
Joey was born in Oxford, and spent many of his years growing up in Portsmouth.  Enjoying the simple things in life; many hours were spent foraging in the woods and fishing for bass along Southsea sea front.
Maths and English were not his passion, instead he thrived on drawing and art. Whether it be creating clay sculptures, or sketching landscapes, this was where Joey's talents lay.
As a teenager, Joey fell in to the building trade and there was nothing he would not do!!  Bumping tiles on to roofs, digging trenches, or mixing up plaster for local Builders. Anything to earn a few pennies! After completing an Aero Space Engineering apprentice, Joey soon realised he was not destined to work for anyone but himself. With that Joey took himself back to College to study Domestic Electrics and Facilities Maintenance.
He set up his own Property Maintenance company at the age of 21, and went on to renovate houses, nightclubs, and hotels.
A few years later things snowballed, and Joey went on to develop property and Commercial buildings in London, and Europe.
Since meeting Charlotte in 2009, the couple established a successful Buy to Let Portfolio in Portsmouth, alongside an online Facilities Maintenance company, which they later sold. 
Cornish Stays' Five Star Luxury Cottages in Cornwall 
The couple moved back to Cornwall where Charlotte's roots were, craving a quieter, simpler way of live, and they started all again! Joey taught himself to Self-Draw his own Architectural Building and Design plans, encompassing past skills from his school days, and Charlotte rekindled her love of Marketing and Social Media which helped them to create their brand; Cornish Stays
Charlotte and Joey purchased a dilapidated toilet block on the Coast Path in Charlestown, and little did they know, this was to be the start of their new career… Creating and managing idyllic five star holiday homes.
The 'Loo With A View' renovation was featured on George Clarke's Amazing Spaces, and won an LABC Award for the best conversion of a property in 2018.
The property has been named as one of the Top 5 Luxury Accommodations in Cornwall, and continues to this day to be fully booked all year round because of its beautiful interior design and magnificent coastal location.
In between a handful of other projects, the mammoth task of re-building The Beach House began – Converting the dated, poorly designed building into a stunning, entirely luxurious Beach front retreat. Pure bliss was what they achieved, with a hot tub peeking over onto the sandy beach below, a sunken fire pit area with glass balustrades to shelter from the coastal winds, and a cinema den with glitter ceiling, built in the wall aquarium, surround sound system, and of course, no cinema den would be complete without a popcorn machine!
The house is now a highly successful, sought after holiday home with bookings stretching to 18 months ahead
These days, the couple now have a successful portfolio of luxury holiday cottages in Cornwall and are continuing to grow their brand of luxury comes standard. Aswell as living a more relaxed life in Cornwall with their four dogs, they are also making the most of the vast offerings that beautiful Kernow has to offer.
Of course, it wouldn't be them if this was the end of their story, in fact they are working on their next big project as we speak… Watch this space 🙂